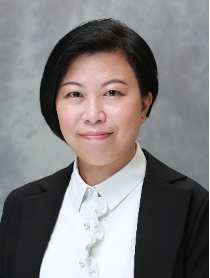 Shun Tak Fraternal Association Lee Shau Kee College (LSKC) was established in 1978, with the vision to build the school that can inspire students, nurture talents and recognise achievements.
Upholding the spirits of LSKC and the school motto, 'Erudition, Propriety, Commitment and Honesty', we are committed to sowing good seeds in students' hearts and thus all can reap the harvest of blessings throughout their lives. Lee Shau Kee College in short form 'LSKC' can be interpreted as 'We, both the teachers and students Lead and Serve with Kindness and Care'.
Our teachers are highly professional, passionate and committed in providing high quality education for our students to stretch their potential. We work together to create a warm, encouraging and dynamic learning environment, in which positive values and beliefs are upheld.
When students set slightly challenging goals for themselves every year, and do their best to achieving them, we will see huge improvement in students, a better them sooner or later. We always hear: chance favours the prepared mind; At LSKC, students learn how to prepare the unprepared, we set our targets and achieve them with all our determination despite the challenges of a globalised and ever-changing world.
We are proud to make your experience at STFA Lee Shau Kee College an invitational and inspired journey. I look forward to welcoming you and your children to join the LSKC family.
Cheung Hau Yan
Principal
S.T.F.A. Lee Shau Kee College